Success Story
Athene, Inc.
Athene helps companies build teams, hire the right people and evaluate existing staff. Established only four years ago, they've experienced rapid growth. But with expansion, frustration spiked.
"I needed to get in touch with my partners, to schedule meetings, to share info. Time is our most precious resource, and we were burning way too much on simple logistics," said founding partner Barry Hull.
Technology to the rescue with shared calendars and connectivity from hosted Microsoft Exchange.
"Without it, I don't know how I'd get through my day," said Hull.
Today, Athene has grown its customer base to 150 accounts nationwide.

Check them out at:
www.atheneinc.com


For more on what hosted Exchange can do for you, click here.
Share Your Success Story…
Tell others how you've used the Web to power up your business! If we showcase you in our newsletter, you get an inbound link to your site (helps your Google ranking!) Just send your story, name and a link to your website to: editor@gate.com.
Brain Teaser
How many laptops are left in U.S. airports each week?
A. 500
B. 2,500
C. 7,500
D. 12,000
More than 12,000 laptops are lost in U.S. airports each week according to a 2008 study of 106 airports in 49 states. Approximately 7% are lost in restaurants, 9% in restrooms, 23% at departure gates and a whopping 40% are left at security checkpoints.
Travel tip: Tape your name and mobile phone number to the outside of your laptop, so security can call you back to the screening area to pick up your machine!
Sales Booster: Search Engine Advertising with Google AdWords
Search engine advertising has many benefits. It's generally less expensive than other forms of advertising. There's no minimum spend. You're only charged if someone clicks on your ad. And if you're an ecommerce site, it has the added advantage of easy tracking to determine if your ad spending resulted in purchases.

How does Google AdWords work? You pick keywords that will trigger your ad appearing as a sponsored link when someone searches on that word. If they click on the ad you've written, they go through to the Web page you've chosen, and you're charged for the click.

The more popular keywords cost more per click, but you can set a daily maximum budget, and a maximum that you'll pay per keyword.

Keyword Tip: Get Relevant and Specific! There must be a strong relevancy chain between the keyword, your text ad and the landing page your ad clicks through to. Make sure they line up and all contain the keywords you've selected. Further, a broad term like "Hats" will be more popular (and expensive!) than a more specific phrase like "Cowboy Hats, " so choose targeted keywords to get the biggest bang for your buck!

Want a few quick keyword suggestions for your site? (and what they cost per click?) Click here to try Google's free Keyword Tool. If you select its "Website Content" option, it lets you enter any website address, scans the site, suggests keywords and provides those keywords' cost per click.



Click here for more on creating a Do-It-Yourself Google AdWords campaign.

Featured Product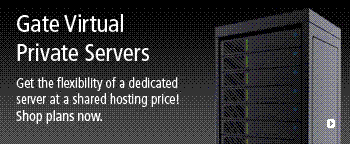 You picked a winner...
FindMyhost.com picked us too!